About Us
Stout Trucking serves as an independent regional transporter of commodity and specialized aggregates, helping to build North Carolina communities from the ground up.
Since 1946, we have been efficiently delivering crushed stone, sand, agricultural lime, gravel and specialty landscape material for commercial and residential use from our strategically located service yard in Greensboro, North Carolina.
Stout Trucking is committed to the highest standards of service, safety and product quality.
SERVICE VALUES
Stout Trucking is committed to living by the following professional values in all areas and all levels of our business:
Safety
Integrity
Competence
Value to the customer
Commitment to results
Continuous improvement
Corporate social responsibility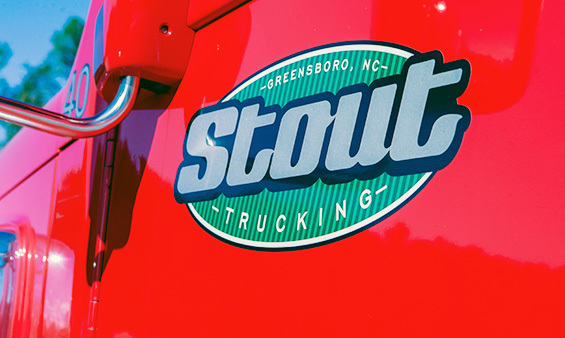 For more than a quarter century, Stout Trucking has provided a top-notch service. At all levels, this engaged family business constantly provides professional service, with a constant smile and the highest professionalism for all our hauling and aggregates needs.